July 23, 2019 | No Comments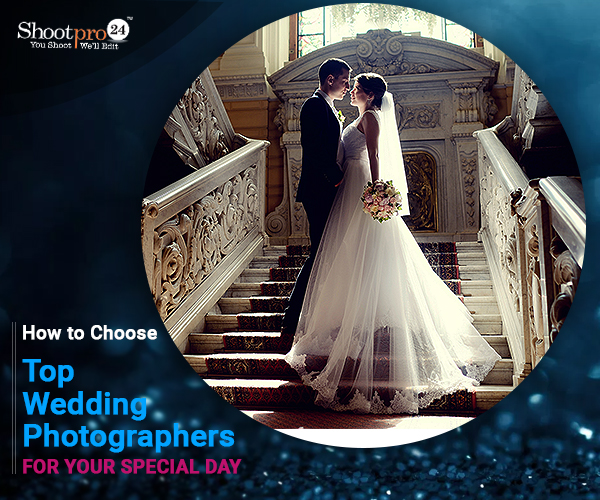 With a plethora of photographers cropping up in the market every day, it can get a little overwhelming for you to select a top-quality professional for covering your wedding. Most couples conduct online research to find and hire the best-rated experts. Are you one of them? Then, start by preparing a list of service features you are expecting from the potential service provider. Once you have got your priorities straight you can easily narrow down your preferences. When hiring wedding photographers, you sure want a good value of money. Therefore, you have no option but to be active and alert in choosing a quality photographer. In this write-up, you will know 5 characteristics your prospective photographer must boast of.
Here are some imperative qualities in first-rate wedding photographers
1. Expertise and experience- While you can hire a rookie photographer but it will not be a great way of saving money. You should, rather, make it a point to hire experts who have hands-on experience in covering major wedding events. If you put in some efforts on the research, you can easily lay your hand on top wedding photographers providing services at cost-effective rates. After all, in this internet-powered world, finding a quality service remains no more an elusive task. Online reviews can help you analyze the pros and cons of hiring a particular service. Moreover, you can ask your friends and family for recommendations as well.
2. Look for unique creative style- Like any other creative work, photography too has innumerable shades to it. Since the creative horizon of every artist is different, you cannot expect the services to be of uniform nature. Therefore, it is more than essential that you seek testimonials and work samples from the professional. Amongst many wedding photographers, you sure can find someone with an exceptional creative outlook. In many cases, photographers work in tandem with photo editing services. This means they do not stop at clicking pictures but also outsource them for editing if need be.
3. Cordial approach and communicative- Everyone needs a professional who is both communicative and proactive in work approach. You want to hire an expert who is all ears to your ideas and suggestions, right? Wedding photographers in the USA are sought after for this very reason. Their cordial work approach has fetched them prodigious accolades and best wishes from their ever-growing clientele. If you are not satisfied with the idea of just still memories, you can also engage videographers for shooting your wedding event. For minor corrections and quality augmentation, you can always call video editing services in the USA.
4. Transparent and detailed pricing- Most wedding photographers out there are all set to dupe you. To avoid falling into the trap, you should seek detailed clarification regarding the cost of the service you are about to hire from them. This way you can save yourself from encountering unwelcome cost surprises later on. Essentially, a reputed professional will never rope you in with covert service charges. You just need to stay cautious while selecting the service provider. Along with it, you can ask about the standard delivery date and other important questions, which you deem necessary.
Conclusion- Finding a quality wedding photography service at competitive pricing is far from being an easy task. Moreover, with so many service providers inundating the market, it is a challenge for you to separate the shaft from wheat. So, bear in mind the above-discussed 4 points when hiring a wedding photographer.
Would you like to engage editing services for upgrading the quality of your photos and videos? Then, get in touch with Shootpro24. For more information, visit: www.shootpro24.com
Photo Editing Services, Video Editing services, wedding photographers