November 7, 2019 | No Comments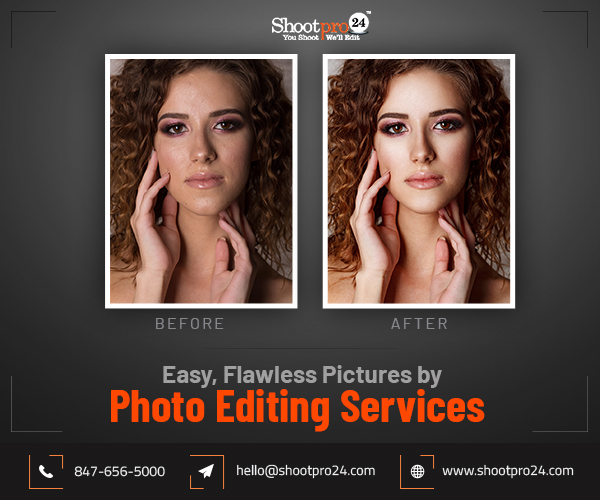 Pictures are a treasure trove of memories for every one of us. Be it your graduation photos, or birthday images, pictures can easily take you back to the old times. However, not every photo we click is perfect and spotless. Some photos lack sufficient light while others feature unwanted backgrounds. But can you delete those pictures that have your loved ones or favorite holiday spot in frames? In fact, why delete imperfect photos when you can just polish them? Moreover, with so many expert photo editing services around, you do not have to take the hassle of editing on your own. When it comes to the range of services, you sure will not be disappointed with the variety a professional editor has to offer. Here, we will discuss top services offered by any established editor.
Find here top services offered by photo editors
1. Color correction:
Often, outdoor photographers have to click pictures in insufficient light especially in damp and chilly weather. However, they cannot let the loopholes gain prominence in their pictures. To fix issues such as these, photographers hire professional photo editing services. Competent photo editors adjust contrast, highlight, brightness, and noise reduction to remove any discrepancies. With proper color adjustments, your pictures will look more appealing than before.
2. Culling of images:
Did you cover a mega-event last night? You sure have clicked hundreds of pictures. It may not be easy for you to check each photo and sort only the best ones out. Save your time and effort by hiring photo editing services. Share the entire bunch of your clicked pictures with the professional and count on him to serve you the best result. This way duplicate pictures will be removed and only the deliverable images can be picked. No wonder, photographers want to partner with editors to reduce their hassles today.
3. Album designing
If you want to organize your pictures in one place, album designing might be the best option for you. All you have to do is pick the book size, color, and outlay, and leave the rest to your editor. This does not end here, for the design is only finalized after when you have approved of it. Do you want to hire an exclusive wedding album designing service? Get in touch with a reputed photo editing company today. Given their excellent craftsmanship, the professionals can organize all your pictures perfectly.
4. Photo retouching:
From blemish removal to skin smoothening, a photo retoucher refines your pictures by weeding out every tinge of imperfection. Since retouching requires special skills and techniques, a full-time photographer cannot learn them in the mid of his hectic schedules. If you are a non-professional, the job is even more difficult for you. This is why hiring photo editing services always helps. With their perfect knowledge of editing techniques, an expert can make necessary changes and glamorize your pictures.
Conclusion:
Finding a competent photo editor is not easy but you need to engage one for getting top quality natural-looking pictures. As skilled professionals handle your photo post-production processes, you can now spend the right time and effort in honing your photography skills. Do you want to hire premium photo editing services at reasonable rates? Feel free to contact Shootpro24 with all your editing requirements. Reach us at – +1 847-656-5000 , hello@shootpro24.com.
photo editing company, Photo Editing Services, professional photo editing services