February 3, 2020 | No Comments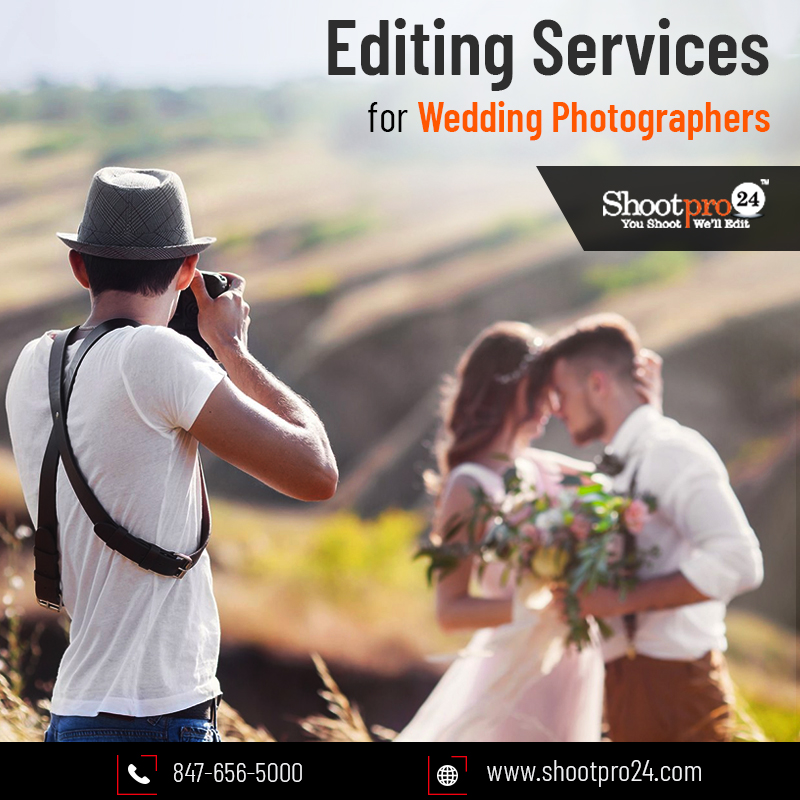 A wedding is an important event and if you want to keep it memorable by capturing the special moments on a film, then it is advisable that you hire a professional wedding photographer for delivering quality. There is a huge demand for wedding photographers in USA. People love to share the most important day in their lives with their family and friends through social media. If you are a wedding photographer, then your skills with your camera are of paramount importance. However, in addition to how good you are in taking photos, is your ability to edit them professionally to woo your clients.
Even if you are one of the top wedding photographers in USA, and have the best camera that money can buy, there are certain limitations that are beyond your control. These limitations can include unwanted intrusions, inadequate natural lighting, and so on. All these can hinder your desire to achieve perfection in your craft.
To work around these challenges, you must get your wedding images edited by experts. The photo editing experts have years of experience in retouching the photos to making the subject and color stand out. They also know how to edit the pictures in a way that brings out a wonderful outcome, which can then be shared on social media platforms to everybody's delight.
A professional photo editor can work with scanned images and even with the damaged ones from your old stock of photos and make them look beautiful through professional retouching.
As a professional wedding photographer in USA, you should be aware of different post-production procedures that photo editing companies follow. This allows you to select one that best suits your needs.
Post-production processes in photo editing:
1) Picture Culling:
In this process, the photo editor browses through the list of photos that the wedding photographer had shot. Thereafter, the editor tries to match them with the best option available. In this process, the photo editor consults the photographer regarding his or her need for image quality.
2) Color correction:
The improved photo-editing technology has ensured the wedding photographer can choose from a wide range of colors. This can include different types of exposure, saturation, vibrancy, lighting, and the tone of the picture. To create a distinctive photographic style and boost your brand as a wedding photographer in USA, color correction can be of huge help. It can give you a wide canvas to express your artistic style, which your client will find exciting.
3) Photo retouching:
Wedding photography can show a wide range of emotions. It is the job of a professional photo editor to ensure the beautiful memories etched on the photos are maintained at all levels of editing. It could be removing unwanted props or people from the frame, removing skin blemishes, and brightening of the skin tone, editing over or underexposed photos and so on.
4) Advanced image editing:
In advanced image editing, the experts work on subtler aspects like correcting redeye, removing wrinkles, adjusting the shape of the body, and removing any unwanted spot on the dress, among others.
5) Wedding video editing:
Editing a wedding video, which could be several hours long, is quite challenging. It includes different processes and uses advanced image editing techniques to ensure the video looks to be shot professionally.
Conclusion:
As a wedding photographer, if you wish to retouch the photos or videos you have shot to improve their looks even further, then you should contact us. Our phone number is +1 847-656-5000 and our email address is hello@shootpro24.com.
wedding photographer, wedding photographer in USA