March 12, 2020 | No Comments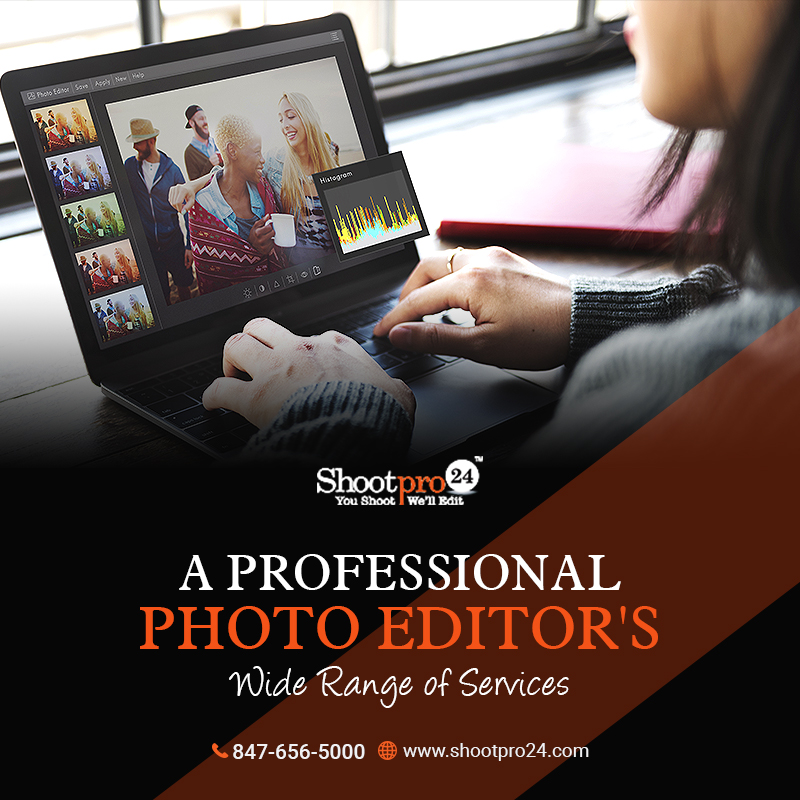 No matter which genre of photography you are into, image editing is a must to improve the quality and visual appeal of your clicks. But, do you get time to learn and utilize editing applications for your work? Given the nature of your job, we understand that you have to travel and keep outdoors most of the time. So, why should you tread the confusing area of editing, when you can simply hire a professional photo editor and count on his skills? With an expert team at help, you can stay assured of quality editing results within the turnaround time. Also note, without photo post-production processes, modern digital photography will perish in a world that prioritizes and understands the importance of powerful visuals. To grab eyeballs of every audience out there, you need to invest in editing services. And there is no way around it! Let us discuss here the kinds of services you expect from a professional editor.
Discover the services offered by a professional photo editor:
1. Basic and advanced color correction –
At times, the paucity of natural light disturbs the overall light distribution in your pictures. This means the images you have captured might look dim and pale to the eyes of the viewers. But, a professional photo editor knows the right way of fixing it! By adjusting the highlights and contrasts, the experts amplify the light and draw a better focus to the entire aesthetic of the pictures.
2. Clipping path service –
Are you an eCommerce or advertising photographer? Engage clipping path services to offer your clients flawless product images. From removing the background to adding reflections and shadows, a professional photo editor is aware of all the tricks! As they use sophisticated editing software, editors carry out all the necessary changes with utmost precision and diligence.
3. High-end fashion photo editing –
Do you click pictures for some high-end fashion magazines? Now, impress your boss with stupendously edited images! All you have to do is hire an editor who specializes in the genre of photo editing. Be it a model's portfolio, photos of luxury interiors, or images of popular events, enhance the quality of your every click by engaging professional help.
4. Expert portrait editing –
Capturing diverse human faces in different poses can be quite fascinating. Similarly, the editors are also expected to have a good hold over the subject. A professional photo editor must know how to use the effects in moderation so that the flaws are corrected without disturbing the original character of the click. If you are from this field of photography, make sure to hire a specialized editor.
5. Corporate photo editing service –
We are sure you would agree that business pictures have a more professional appeal than the casual vibes of other styles of photography. Even editing corporate pictures needs a different set of skills and competence. Most editors offer corporate image editing services, but we suggest you ask for previous work samples before engaging the expert for your work.
Conclusion –
A professional photo editor provides the broadest range image rectification services. But, for this write-up, we have picked and discussed the top five editing services. Do you want to explore more service options? Feel free to visit the official website of Shootpro24 and select a service of your choice. Get in touch @ +1 847-656-5000 & hello@shootphro24.com.
Photo Editing Services, professional photo editor