May 12, 2021 | No Comments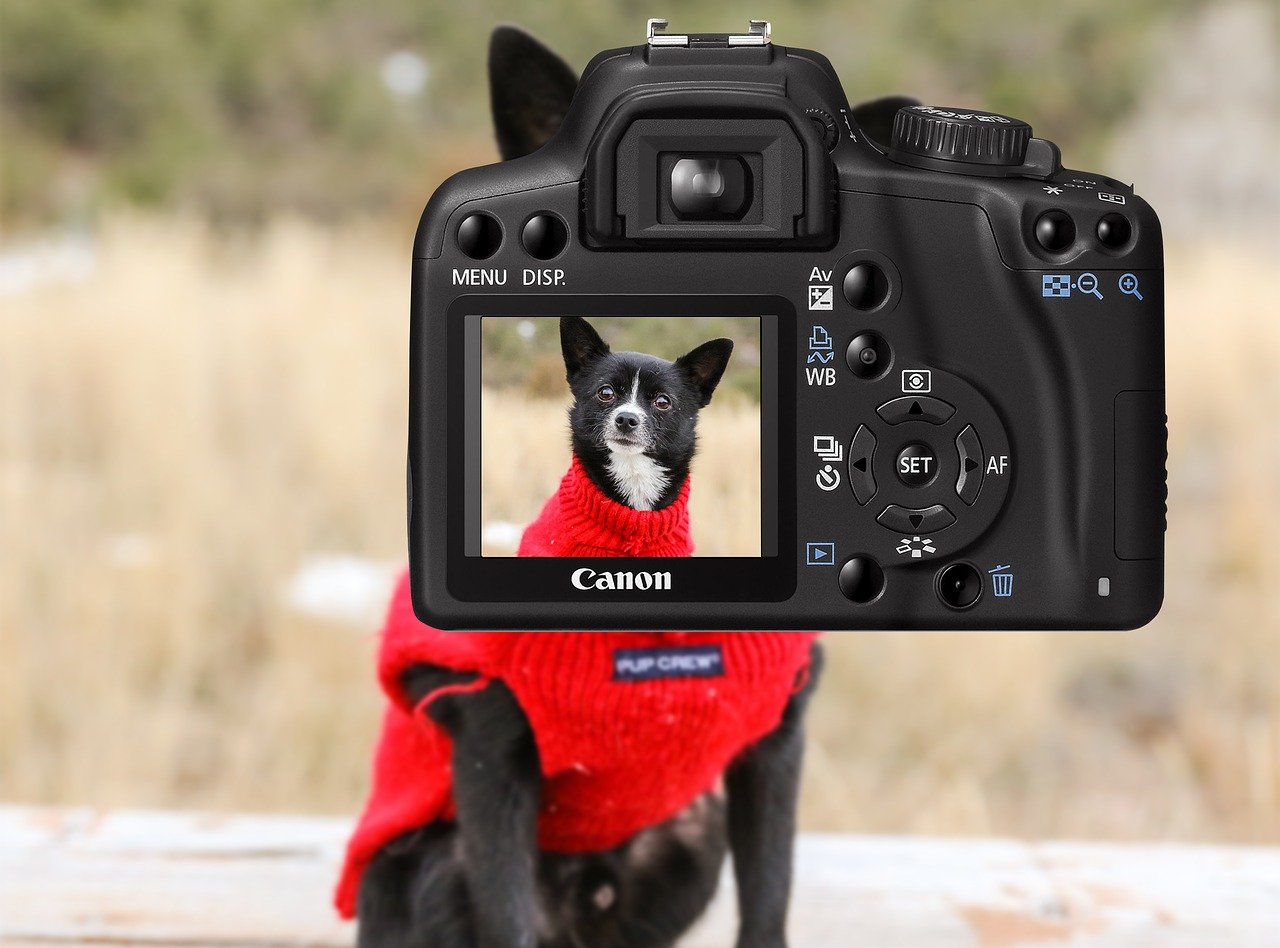 Either you are a pet lover or have a pet business, pet photography is something you are very familiar with. It has become one of the most common niches in the present-day, and Instagram feeds are swarmed with various pet photos. But if you want your photos to stand out amongst all, we have few tips for you.
6 Tips You Can Follow While Pet Photography
1. Always use natural light
Professional pet photographers know that flash can cause the red-eye effect in photographs. And it can also scare the animals. Pet Photography in the outdoors and nature will look outstanding. However, if you cannot manage it outdoors, a well-lit indoors will do the trick as well.
2. Make your pet comfortable
You cannot expect your pet to pose for you the way you want them to. Instead, you can make them feel comfortable and see if you can do something to position or place them how you want. If not, find an angle for your photographs. Get down on their level, sit on the floor, lie on your belly- everything you can do to get the perfect shot. But the best shot comes when you shoot from the pet's eye level or below.
3. Try to capture their authentic self
You know a lot about your pet, and only you know. Try to use that on your shots. Is your pet lazy most of the time? If yes, you can take a shot when they are lying, half-closed eyes, or when they are yawning. If your pet is always active, take a shot when running or playing with a ball.
4. Choose your types of equipment
Choose a camera that you're familiar with or find it easier or comfortable to use. But it is recommended that you use fast burst mode. Or you can also use a mobile camera as so many mobile phones provide elegant picture quality that looks almost the same as those expensive cameras.
5. Keep an assistant close by
Find someone to help you behind the camera, preferably someone who knows their way around with pets. Or someone who works as a pet helper or even a pet owner. They understand how to treat pets and what to do to grab their attention. With practice, they will know how to make a quick exit, so you only have the shot of your pet.
6. Take your time and be patient.
Stay calm because it is going to be a long day for you. It is not that you have to take control of your pet's behavior but yours as well. If you feel anxious or stressed, your pet will feel it. So, keep your emotions in check, and be patient.
Conclusion
Photography itself is a challenging practice, and when it involves pets, it is surely not something that you can ace the first time. The first requisites of pet photography have to be that you are a pet lover, without which you cannot be patient enough to get the best shot.
Our experts (ShootPro24 professionals) available here to provide all your photo editing works.
Let us know if this Pets Photography Tutorial has given you some insights before you start your journey.
doglovers, pets, pets photography, petsofinstagram, petsphotoedits, photoediting, photoeditingideas