July 5, 2021 | No Comments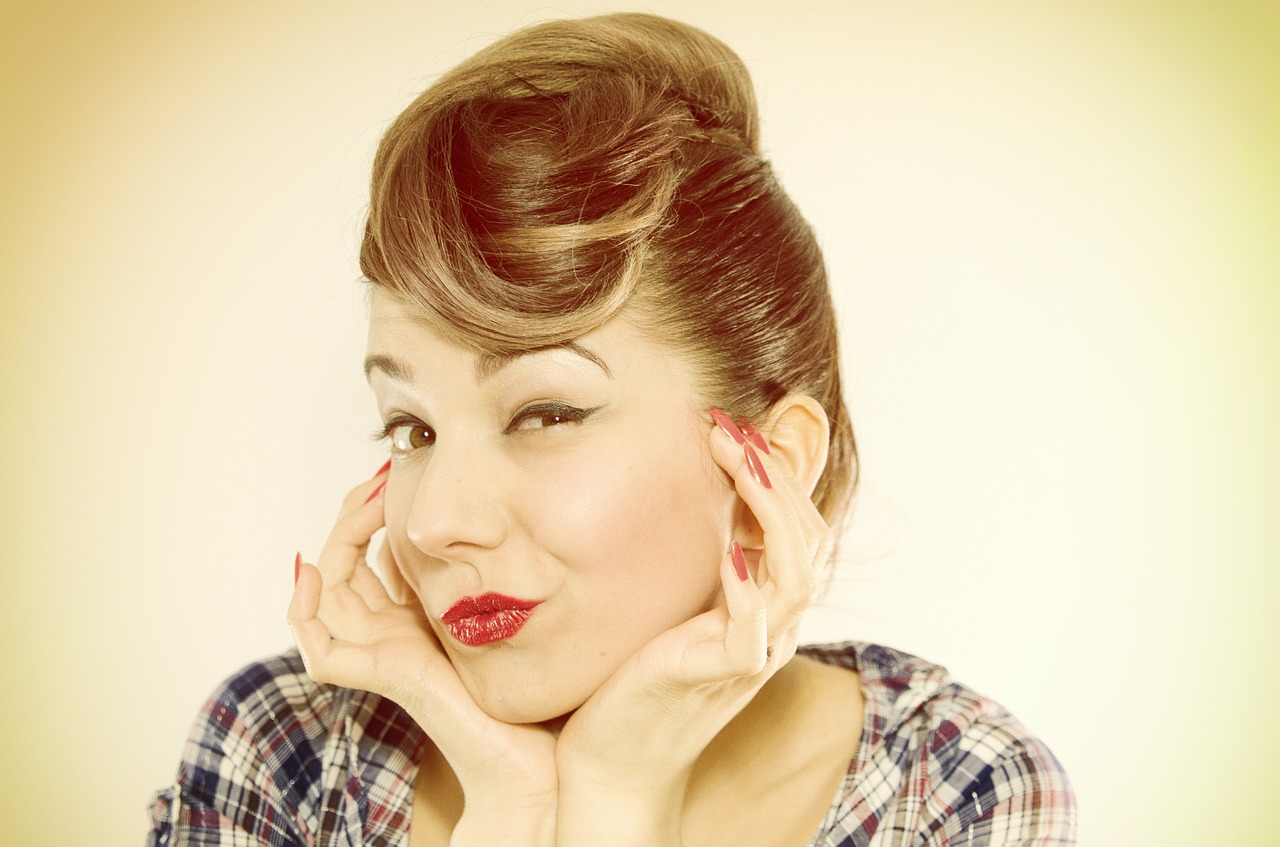 Do you have an upcoming photoshoot, or you want to create some stunning yet professional content to increase your engagement? Then try some pin-up poses. In 1950, many beautiful and attractive models and famous actresses started posing in a pin-up style. This trend became famous across the United States of America like wildfire.
Posters of women in these poses helped the American soldiers keep their morals and hope up during World War II. From that time, pin-up poses became highly popular throughout the world. Here are some of the most iconic pin-up poses which will surely help your photoshoot session go smoothly.
1. Classic S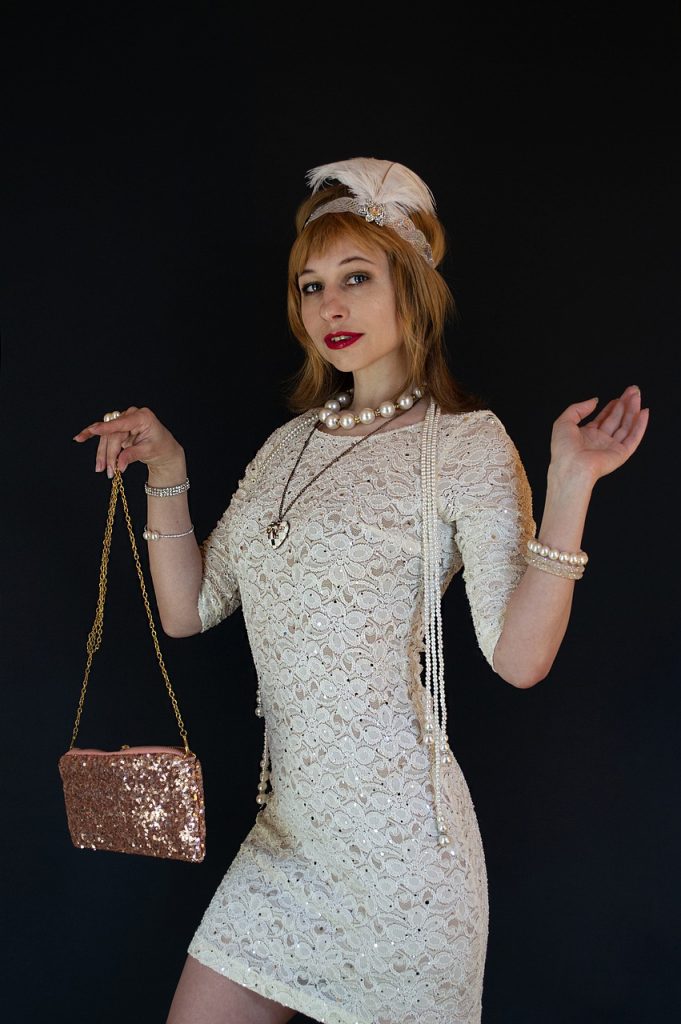 Without any doubt, the classic S pose is one of the most classy and elegant pin-ups poses. This pose has been well-known over the entire period of pin-up history. The plus point of this pose is that the model can show off its body shape gracefully.
To nail the look, ensure you wear shoes and a bright lipstick shade like red or pink. You can slightly raise one leg and make sure you place your hands on the waistline. For props, you can use flags or balloons as well.
2. One hand on Waist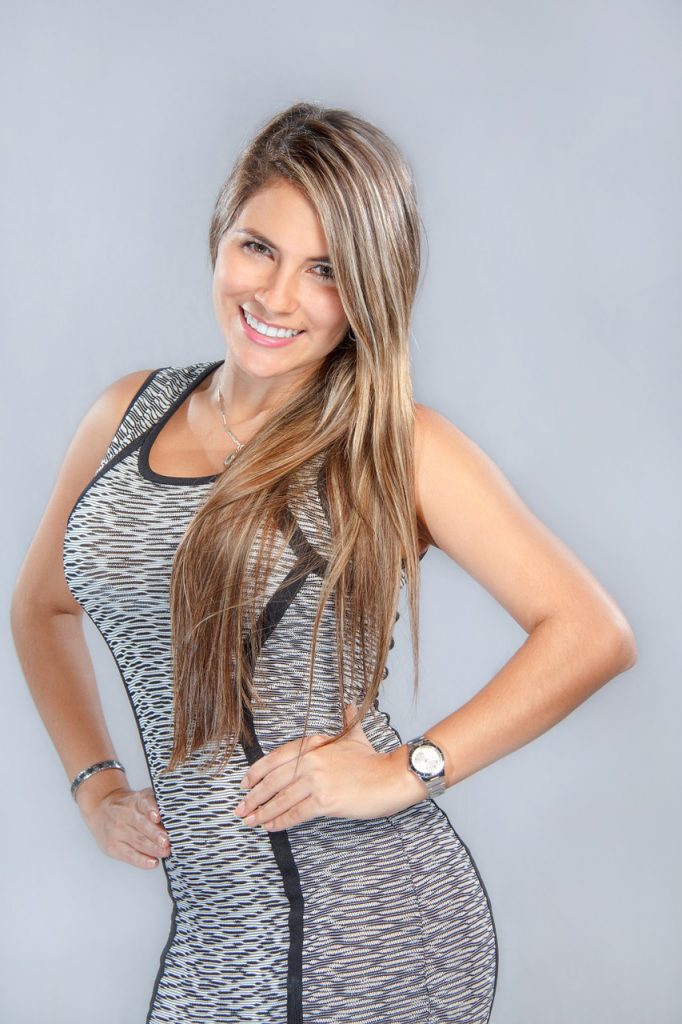 While doing this pose, ensure that you turn your body a little to the side and slightly arch your back to give an illusion of longer legs and a rounder bum. Ensure that you place one hand on the Waist and your other hand can be placed on the leg or in the air.
This pose makes the lower part of your body look very attractive. To nail this type of pose, models usually wear a pantsuit or a shirt and pants.
3. Fixing the Hair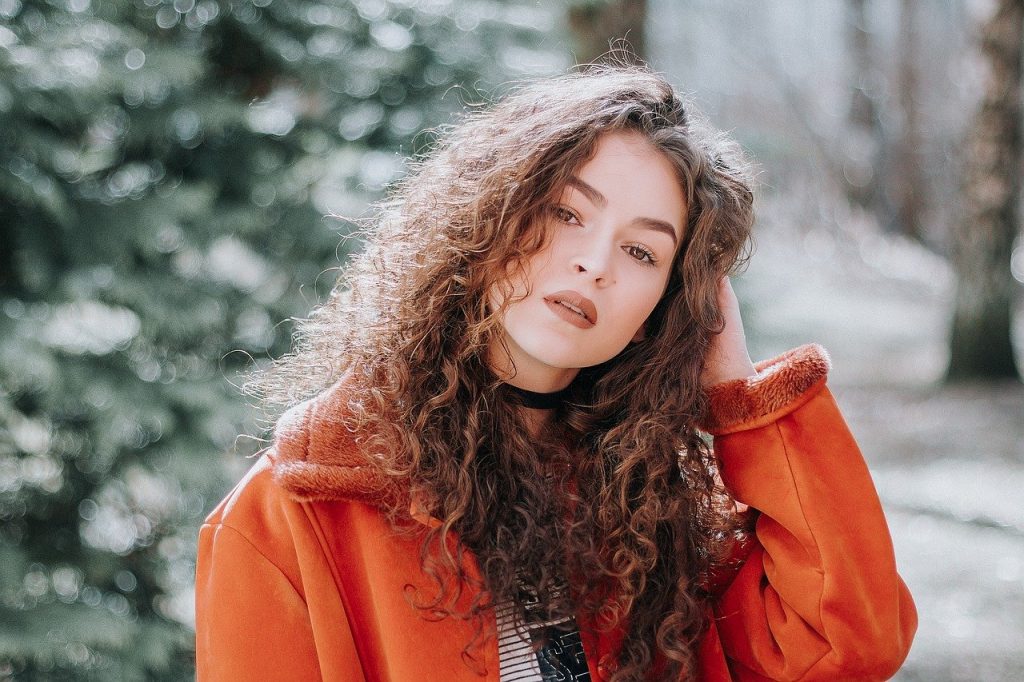 Models use this pose when focusing on the hair and not that much on the entire body. To do this pose, the model acts as if she is fixing some part of her hair. This pose will add more attention to the model's hairstyle. To spice the look, you can wear a headband or make use of some hair accessories.
4. Girl Power Pose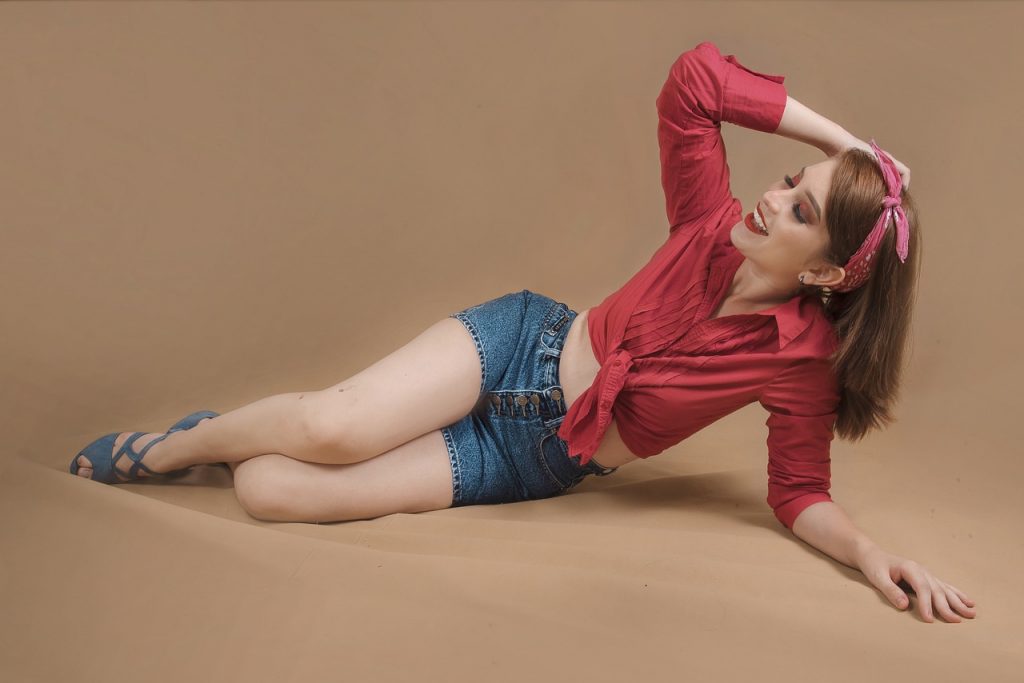 The girl power pose is vintage and women-empowerment pin-up pose. Everyone is familiar with this pose from the poster, "We can do it!" which has been famous from the past century. One can recreate this look by dressing in a plaid shirt, bright lipstick shade, and a headband.
5. Blow a Kiss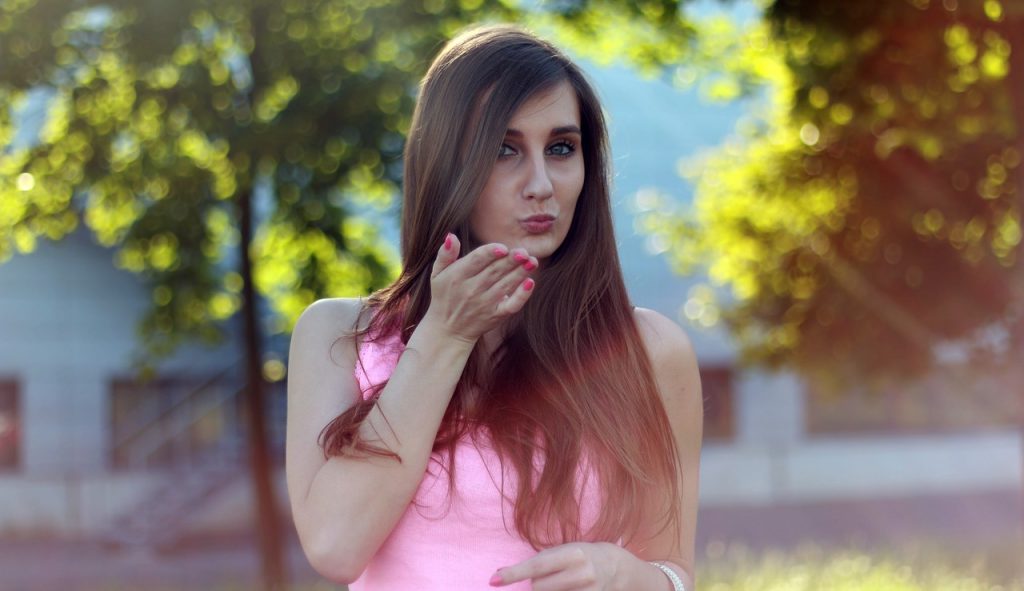 One can nail the blow kiss pin-up pose in both full-length shoots as well as portraits. This pose is ideal for romantic themes like an anniversary or Valentine's day. For models with a round face structure, ensure you indirectly look in the camera.
6. Raising both hands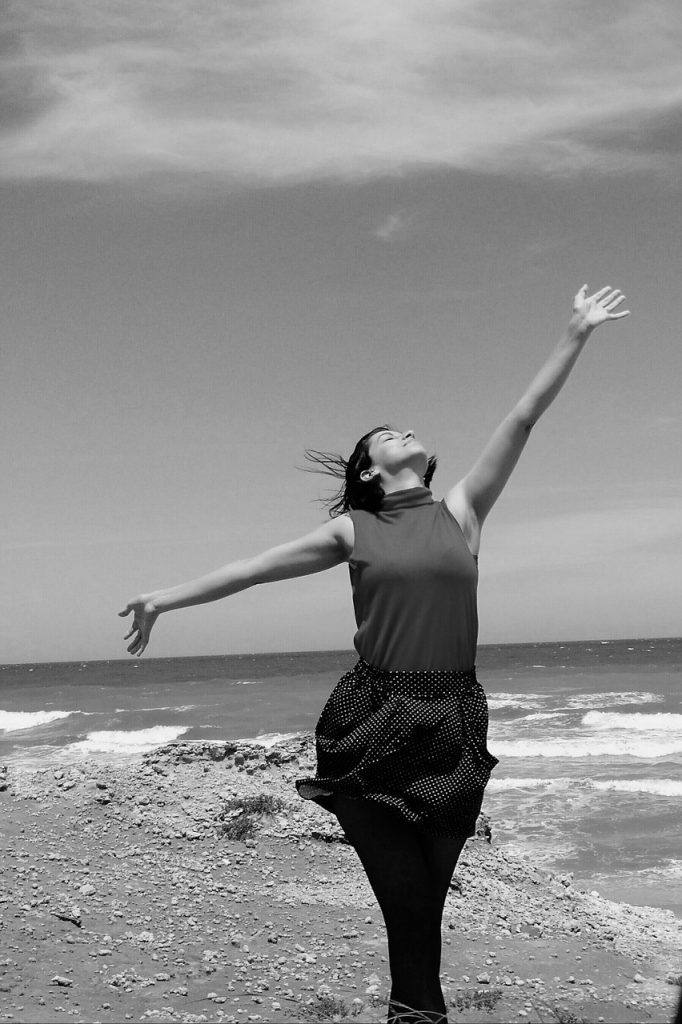 This pose is similar to the mentioned earlier classic S pose. The advantage of this pose is that it will make your body look slimmer and give an hourglass figure illusion. To make this look more flattering, try leaning onto a wall. For a fun shoot, you can make use of Chucky accessories, or you can blow some bubbles with gum.
7. Back Facing the Camera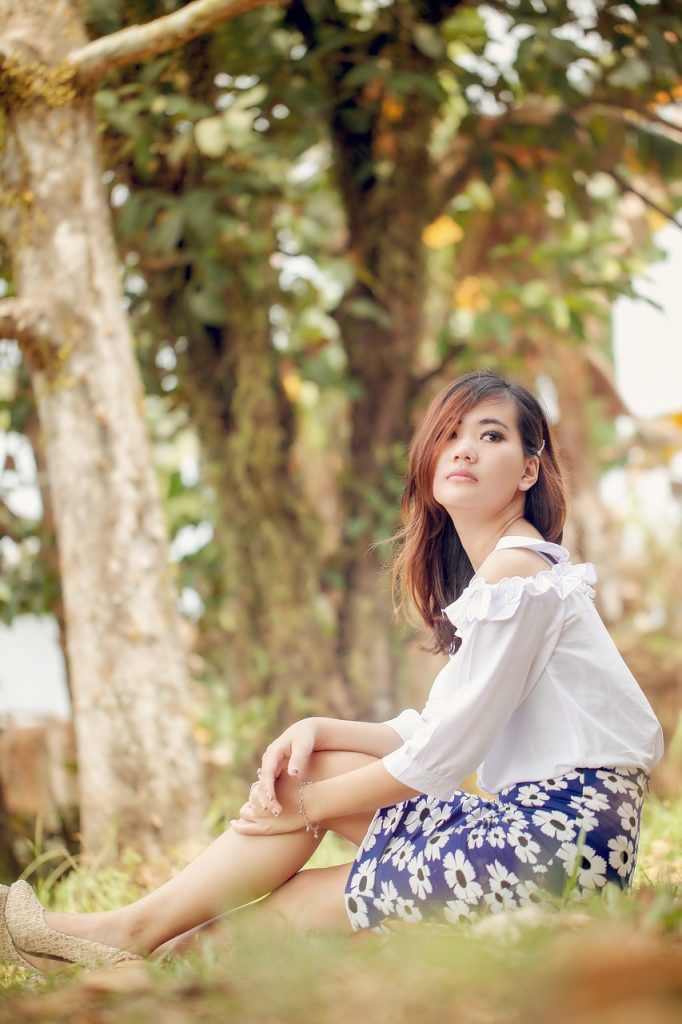 The ideal location for this pose is outdoors or in a workshop. The model can either look in the camera directly or a little away. For a full-length portrait, ensure that you stretch one of your legs towards the camera. The hands can hold an object or can be kept in the front. The color grading in this pose is crucial. The main focus should be on the face.
8. Barstool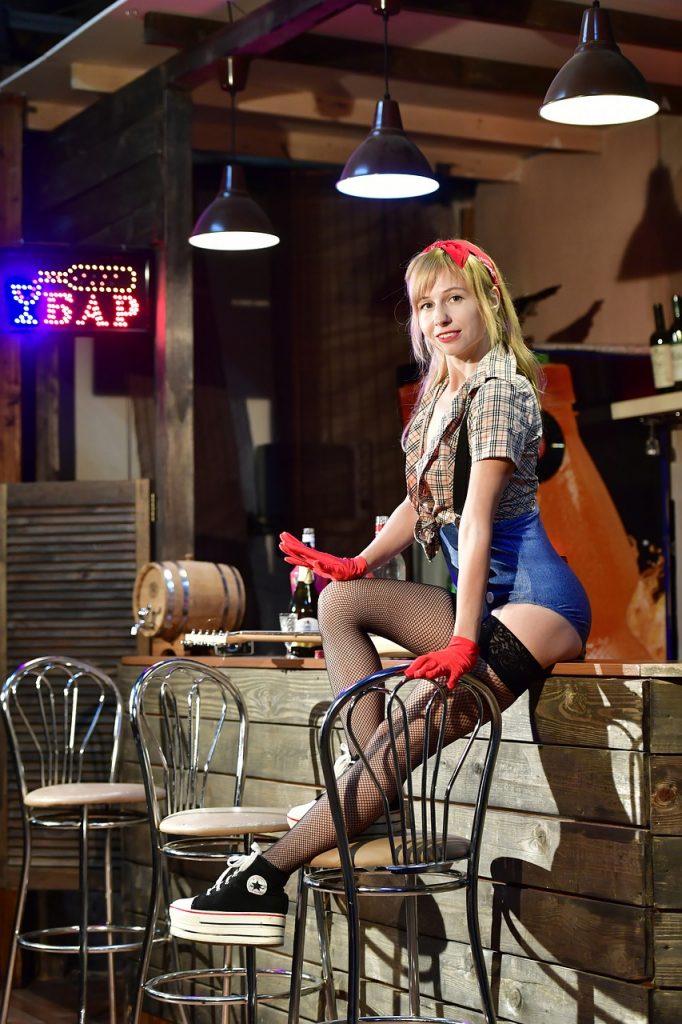 To nail this pose, ensure to use a tall bar stool with a neutral or plain background. There are multiple ways you pose. Either you can sit on the stool with one leg or both the legs bend. You can even rest your legs on the chair. There are numerous ways to play around in this pose.
Remember to take care of your posture, make sure you are not slouching, and your back is straight. Another plus point of this pose is that it does not matter whether your body is turned straight, sidewise, or turned at the camera.
9. Hands-on Chest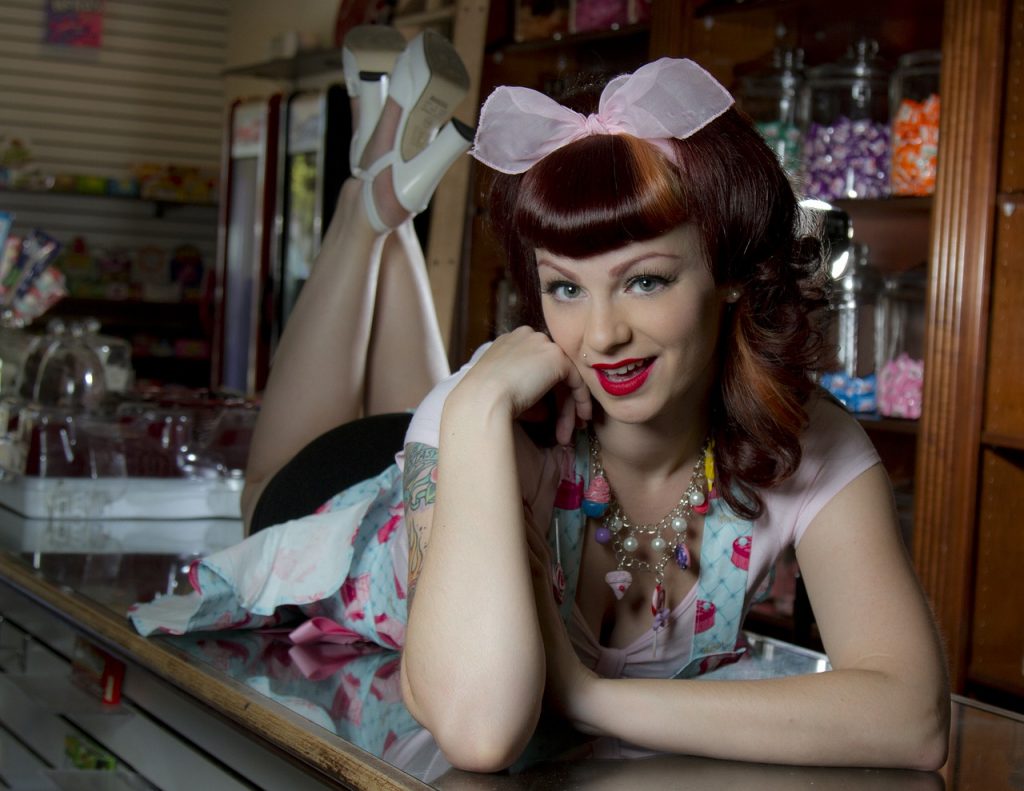 The Hands-on Chest pose is one of the most iconic and beautiful pin-ups and helps accentuate the model's waistline and chest. One can squat a little or stand straight. It is recommended to wear lingerie or body-hugging clothes like a bodycon dress.
10. Sitting on knees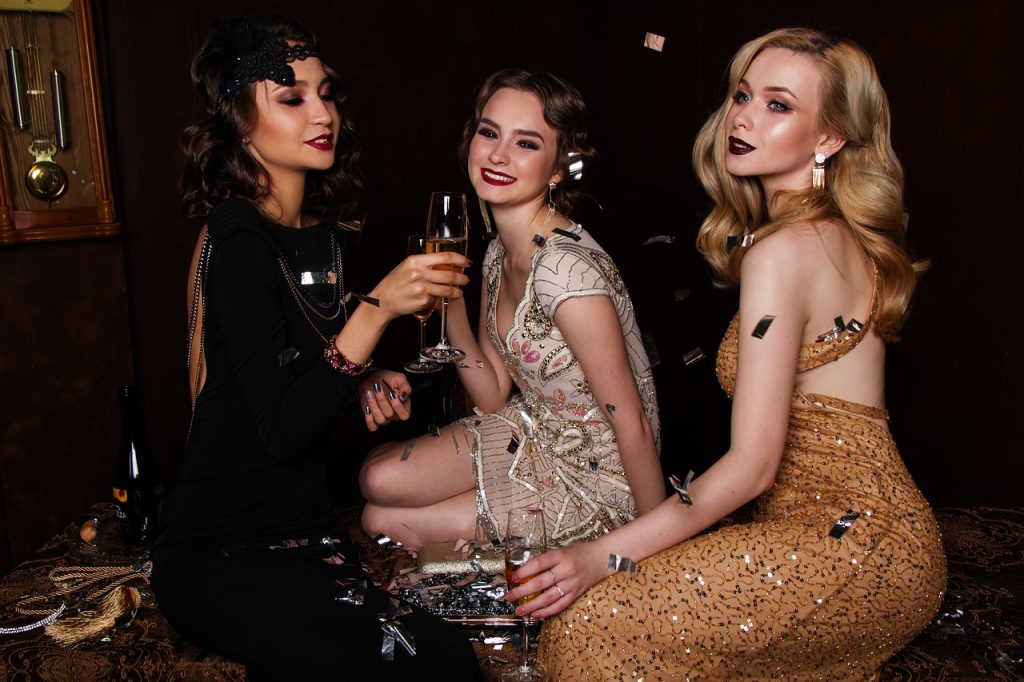 The perfect location for this type of pose is outdoors or in a studio. Add a slight arch to your back to give an illusion of a smaller or smaller body shape. You can either raise your hands or place them on your knees.
Conclusion
There is a large variety of pin-up poses to choose from. Ensure to use the appropriate accessories and props, which help to enhance your look in the pin-up pose you are trying.
Anyway are you ready with your pin-up pose for editing. You can reach us for the best photo editing services. You can contact us here ShootPro24.
photo editing, photoshoot, Pin-up Poses