July 27, 2021 | No Comments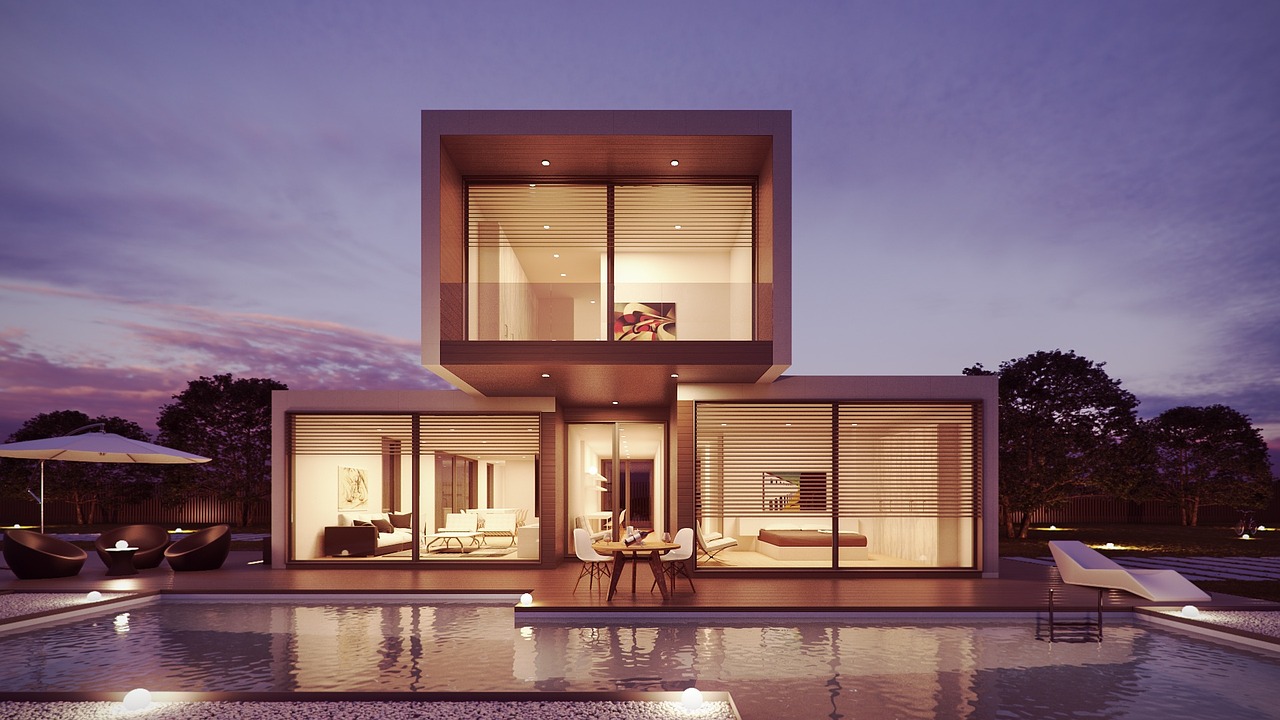 With the perpetual increase in population everywhere, people need places to stay. So, one thing is clear that real estate photography will never go out of demand. Real estate photography is required to attract new tenants/buyers. The pictures are put on listings, and if the images are taken well, the place will have many more buyers.
The place does not have to be great for the pictures to look great. With little tweaks in your style, you can make a home look bigger, spacious, and much chicer than it is. Getting small things right takes time and practice, of course, but there are tricks that you can use right away to make your real estate photography much better than it is now.
Here are Some of Those Tips:
1. Choose the right equipment
Choosing the right equipment will get most of the job done for you. To get crisp and clear pictures of the space and impress any potential buyers, make sure you shoot with a DSLR or a mirrorless camera. A wide lens would be best for photography of spaces because it makes a place look more open than it is. You can also use a tripod to ensure that the shots you take during real estate photography are as stable as you can get them.
2. Capture each part of the property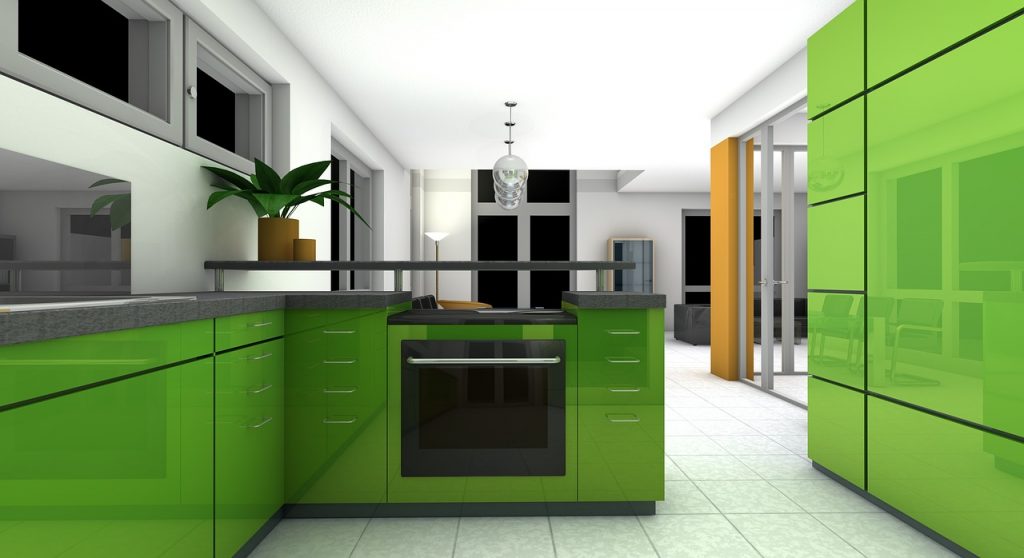 It is important to ensure that everything in the property is captured for the potential buyer/tenant to see. That way, it becomes easier for them to make a decision. While capturing each room/space in the property, make sure to take multiple shots from different angles so that you can finalize the best angle. While doing real estate photography, it is also great to convey the essence of the place and enhance its advantages. For example, if an apartment has huge windows with a beautiful view, it would be great to highlight that in the pictures.
3. Prepare your gear for the shoot
Whatever you choose for the shoot, make sure that it is ready the night before. Make sure that your camera has enough charge and carry an extra battery just in case. It is also smart to empty the storage the day before to have enough space for new pictures. Once you are on the site for real estate photography, nothing should stop you from taking as many shots as you can.
4. Minimize distractions
Photographs come out the best when there are no distractions in the picture, and it is clear what the focus of the photo is. The best way to reduce distractions is to declutter the entire space. Make sure there is no mess where you are trying to take the pictures. It would also be good to move any articles and colors that are too loud and overpowering.
5. Take your time
When you enter the house at first, do not start snapping right away. Take your time to walk through the place and plan your shots. Real estate photography results in the best pictures when they are taken with proper planning. Try taking a few sample shots, setting up your lighting and tripod in a place, and taking your final shots. This way, you can be more confident of the outcome.
6. Ensure good lighting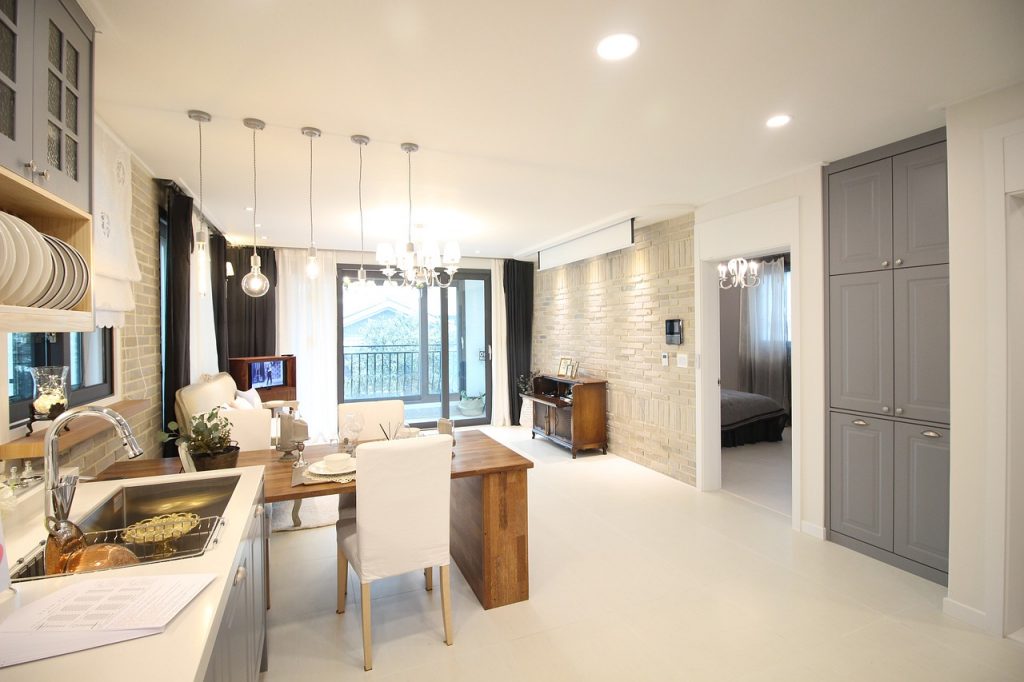 Lack of light can be a problem for real estate photography. The properties that look bright and well-lit appear much bigger and better places to live in. Make sure that you are shooting with a prominent light source such as a big window or balcony. If not, it would be advisable to get external lights and diffusers to make the place look evenly lit and bright.
7. Great composition
Make sure that the composition is pleasing to the eyes and yet simple. The composition can make or break a picture. So, ensure that everything that is in the frame is there intentionally and has a purpose. Follow the rule of thirds if you are unsure about other things. Try to maintain the balance of the picture with having relevant components.
8. Edit the pictures well
You cannot get the perfect picture without making minor changes post-production. To edit tones, temperature and to balance out highlights and shadows, you have to edit pictures. You can use any software such as Photoshop, Lightroom on either your PC or phone for editing. You can also use phone apps like Snapseed etc.
9. Always shoot in landscape mode
The human brain is said to find landscape mode more pleasing than the portrait format of our phones. This is because the human eye sees roughly in the ratio of 4:3. Also, the landscape view is the most optimal for covering a space that is laid down horizontally. All the elements in the picture in real estate photography will follow a horizontal line in the picture. That is why it makes more sense to click pictures that way.
10. Practice
Practice is what makes one perfect. You can read these tips all day long but what will get you actual skill and talent is your practice. You can do this anywhere. To perfect your skills in real estate photography, you can start at your home or friends' home. After each shoot is finished, edit the pictures and judge what you like or dislike about each picture. This will give you insight into what you like, the optimal angles and help you develop your own style too.
Takeaway
These are some of the tips that might help you to become an expert in real estate photography. It doesn't matter where you are in your journey; the only thing that matters is that you want to learn. You can begin any time, and you can start learning with any entry-level equipment. It is important to begin somewhere because the point you start, you'll begin to understand your equipment and photography as an art more. As mentioned in the last tip, the more you do it, the better you will become.
You can reach out ShootPro24 for editing your real estate photographs. With decade of experience the team stands as the best photo editing service providers in USA.

Photo Editing Services, photographytips, real estate, real estate photography, real estate photography ideas, tips for photographers, tips for photography, tips for real estate photography