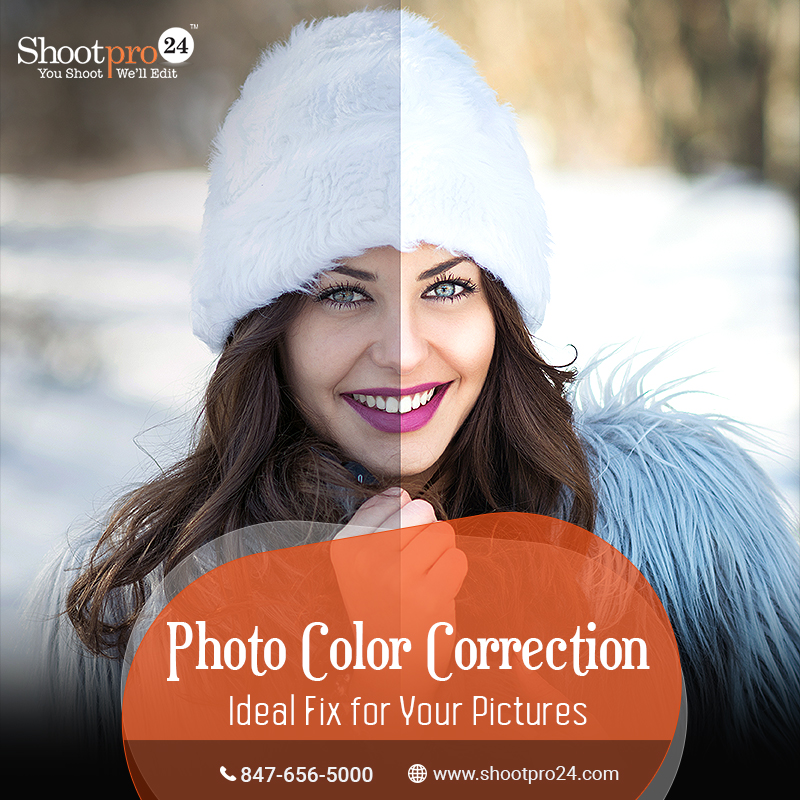 Clicking photos is surely a good way of taking your creativity to the next level, but it is just half the task done. Ask any photographer, and he will tell how difficult it is to delve in photo post-production work, given all the nuances of editing involved in the process. Even non-professionals today seek photo color correction services and other editing solutions to improve the quality of their pictures. So, what's stopping you from trying expert services? It is the beauty of a picture that grabs our attention, but we do not understand is the fact that there are several subtle elements that make up these pictures and influence their aesthetics. Whether it is your wedding pictures, corporate photographs, or product images, such elements have to be fine-tuned to produce the best quality visual result. When you hire color correction expert, he can fix all the technical aspects with sheer perfection.
How Do Editors Fix Your Photos with Photo Color Correction Services?
Adjust Exposure:
Is your engagement picture not bright enough? Don't have an app to fix it? Why rely on an app when experts are here to help you out? Using the right tools, an editor can correct the exposure thereby adjusting the darkness or brightness as per your desire and instruction. This is just the beginning, for the experts of photo color correction services can apply plenty other tricks to liven up your pictures! Keep reading to discover more these editing tricks.
Manipulate Contrast:
Don't know what a contrast is? Well, it maintains or influences the black and white distribution in your photo. Usually, a picture with high contrast has bold textures and colors. On the other hand, a picture with low contrast may exhibit muted colors and appear to be dull and uninviting. Inadequate contrast adjustment could a possible reason behind your lifeless pictures. Now that you know the reason, get your images corrected by the professionals.
Correct Vibrancy:
Editors use the vibrancy tool for intensifying the color of your picture. Do you think saturation and vibrancy are one and the same thing? No, that is not the case. While saturation amplifies every color in an image, vibrancy enhances only that part which appears to be less intense in the picture. Most non-professionals will miss this fine line and end up using an inappropriate editing tool. Only the professionals of photo color correction services are supposed to know these details and edit accordingly.
Sharpening fuzzy images:
Blurry images can be disappointing and disrupt your chain of loving memories. But there is a fix for it! Hire an editor who can sharpen such pictures and remove the unwanted blurredness. Being an expert, he also has solution for out-of-focus pictures. The best thing about hiring an expert is that he or she works with the latest editing tools to deliver flawless and best quality editing results. Being laymen, we know little to nothing about such software applications.
Conclusion:
By hiring photo color correction services, you can eliminate all imperfections from your pictures. Do not stress over the prices, for many companies out there offer service packages for meeting you editing needs at affordable rates. If you are in search of a reliable photo editing company, look no further than Shootpro24. Th expert team of editors cover you with range of services. So, get in touch with them and state your requirements. Contact @ +1 847-656-5000 & hello@shootpro24.com.