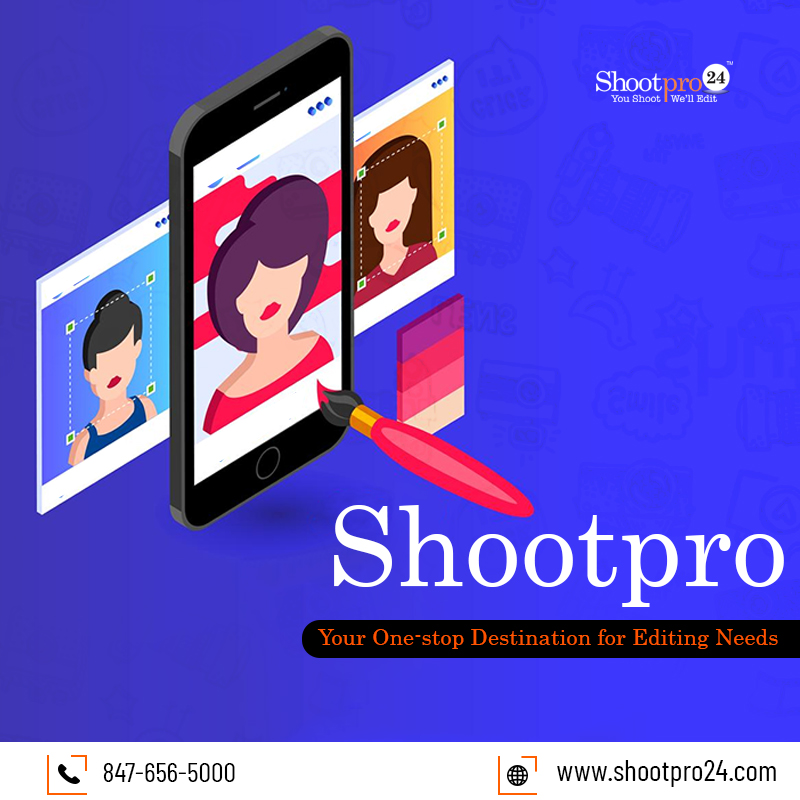 Several photo editing tools and applications are floating in the market today. You sure can use one to meet your editing requirements. But, are you thorough with the intricacies involved in using advance editing applications? No, we guess. Developing editing skills is a challenge for both full-time photographers and non-professionals. So, hiring an expert editor is the only way around the problem. From saving time to ensuring quality deliverables, this move puts you in a win-win situation. So, are you a professional who wants to outsource post-production processes? Shootpro24 has got you covered from all sides with its comprehensive photo editing services. Recently, it also became a part of Wedding & Portrait Photographers INTL (WPPI), a mega event for all photographers from around the world. The company set up a stall that invited photographers and videographers of the event to explore its editing services. Needless to say, getting exposure on a platform of such a large scale was a significant feat for Shootpro24. Are you interested to hire its services? Find here the top reasons why you should choose them.
Here are some reasons to choose Shootpro24 for editing services:
1. Comprehensive services
To streamline their activities, most wedding photographers want both photo and video editing services from a single expert. Having a tough time finding a professional who meets this criterion? No worry! Shootpro24 is at your help. Apart from providing both photo and video editing assistance, the company also customizes its services to meet your exact requirements. That is not the end, for the experts are ready to make as many adjustments and revisions to suit your preference style.
2. Latest tools and applications
A professional must study the current trends and equip himself with the latest technologies. Similarly, when choosing an editor, you must keep this factor in mind. Shootpro24 boast of expert editors who have got hands-on experience with a broad range of applications. Using the right tools, they can provide photo editing services such as advance color correction, clipping path support, image restoration, and many more.
3. Easy file sharing facility
In this digital era, it is no challenge to hire an online service from the comfort of your home. Shootpro24 offers easy-to-use file upload and sharing features for all its clients. Fill out the necessary details, choose the service you require, and you are good to go! From the direct upload option to sharing link and transferring files to the company's web application, opt for any upload facility you like.
4. Cost-effective rates
Are you looking for budget-friendly photo editing services? Even professionals like wedding photographers and videographers rely on Shootpro24 for obvious reasons. All of its top quality services are available at affordable rates. Moreover, you can also choose a service package that meets your requirements and budget as well. So, what are you waiting for? Have damaged photos that require editing? Engage the best editing company and experience the difference on your own.
Conclusion
Editing pictures is a demanding task that requires you to work with several types of applications. Chances are that you might get overwhelmed with the complexity involved. The best solution is, therefore, to hire quality and affordable services by Shootpro24. Stay assured of the high-quality deliverable at cost-effective prices and within the turn around time. Contact – +1 847-656-5000 & hello@shootphro24.com.