May 21, 2021 | Blog | No Comments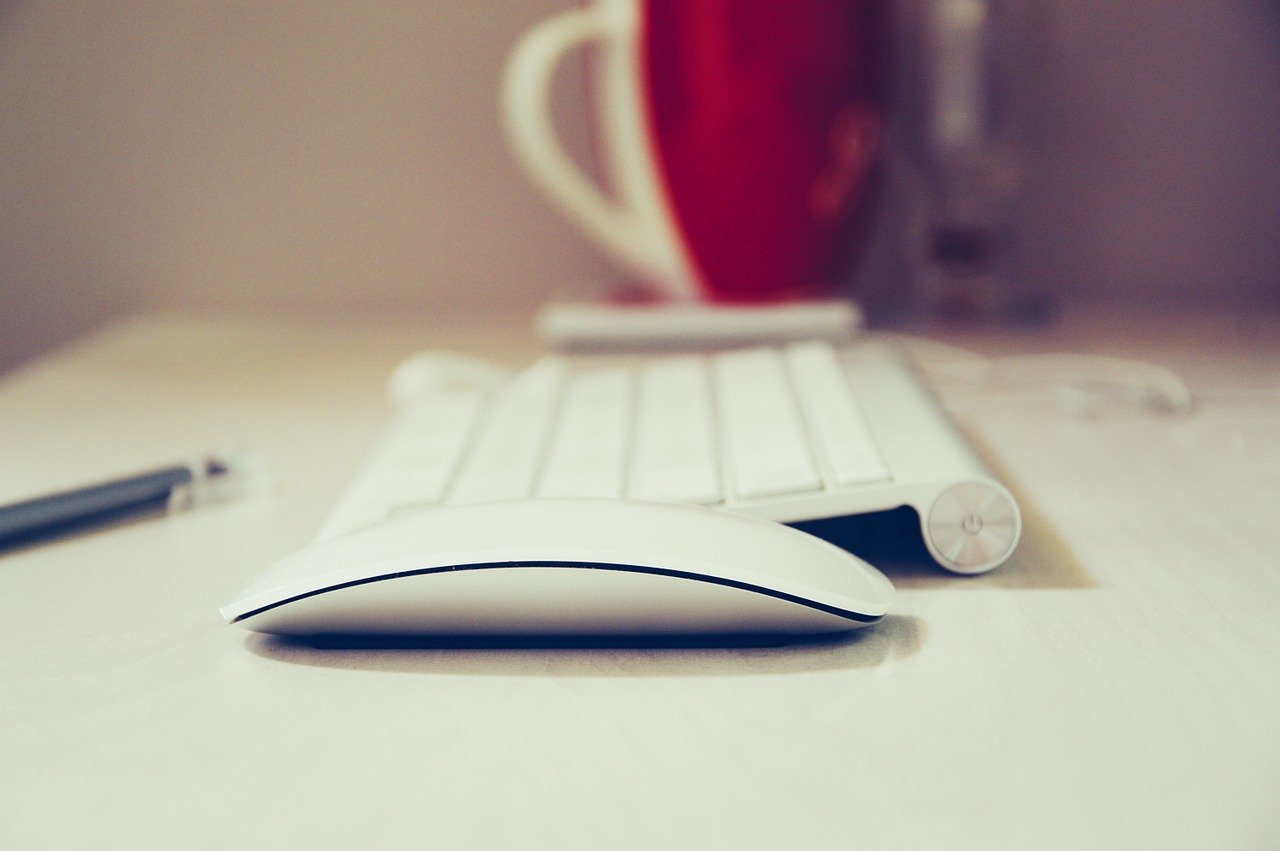 PC gaming will be vital in 2021, with big games like Far Cry 6, Hitman 3, and Halo Infinite. And if you plan on playing the new Battlefield 6, you should prepare for multiplayer sessions with your squad.
While a stable and high-speed internet is your first thought, let us tell you that we have the 7 best white gaming mouse recommendations for you that will completely change your gaming experience altogether. Note that none of these gaming mouse is going to make you a better gamer, but will definitely provide you comfort and aesthetics, and a white gaming mouse is a coolness that will stand out.
1. Logitech G305 Lightspeed Wireless Gaming Mouse
When it comes to PC accessories, Logitech is reliable, reputable and not unheard of. While this mouse might not be anything unique from the design aspects, the specs are attention grabbing.
It has a next-generation Hero optical sensor with 12,000 DPI sensitivity and many times power-efficient than the previous generations. It uses a single AA, with which you can upto 250 hours of gameplay. If latency was a problem during your multiplayer matches, Logitech has sure addressed the problem with super-fast 1 ms response time.
2. Razer DeathAdder Essential Gaming Mouse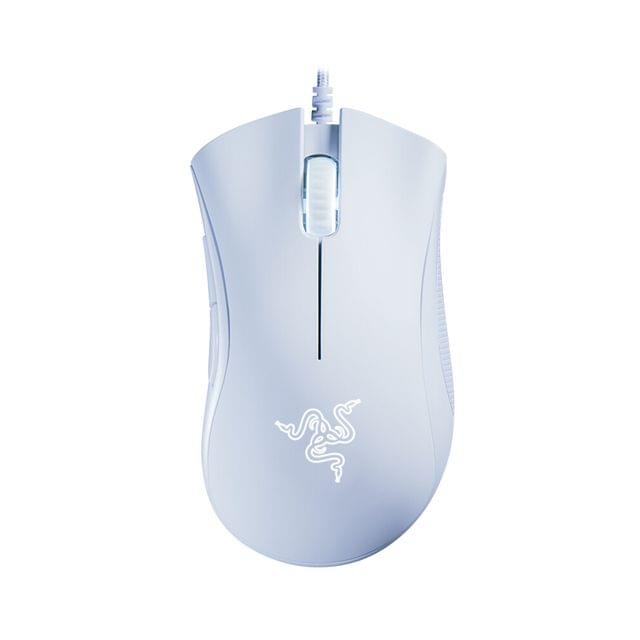 Despite lacking RGB lighting, this white gaming mouse is a designer piece that comes at a very affordable price but looks sleek and expensive. It also offers a personalized experience because you can program the five hyper response buttons according to your need. Razer DeathAdder Essential offers upto 6,400 DPI, but you can still enjoy your gaming without getting annoyed.
3. Redragon-Griffin Wired Mouse (M602-RGB)
If you are an esports gamer or someone who follows esports, Redragon is not an uncommon brand. Infact, Redragon might be the primary choice for affordable mouses in the esports world. This Redragon-Griffin mouse offers a high-precision optical-sensor with 7-RGB color modes and allows upto 7,200 DPI-sensitivity. At a very affordable price, it also provides eight programmable buttons.
However, if you are going for 7-8 hours of gameplay, then the heavyweight of the mouse might make you feel uncomfortable.
4. Corsair M55 RGB (Pro) Wired Ambidextrous Gaming Mouse
Corsair M55 RGB (Pro) Wired Ambidextrous Multi-Grip Mouse can be an excellent choice for all the FPS lovers and ambidextrous gamers out there. With upto 12,400 DPI, this mouse provides the idealistic gaming experience and probably a brilliant choice considering you don't want to spend a fortune on gaming mouses.
The design is efficient and lightweight, and while the design might not make you swoon right away, it is however enough for fast-paced actions and long gameplays. So, the next time you want to play battle royale, you know which mouse to rely on.
5. Glorious Model D Gaming Mouse
Glorious Model D Gaming Mouse is definitely a standout design, with a perforated honeycomb design, and of course, the RGB lightning makes everything more likable. It allows upto 12,000 DPI and uses Uses Pixart 3360 optical sensor. Although it is on the expensive side, you might still want to consider this as your next investment because of the choice of 100% pure virgin PTFE material.
6. Razer Lancehead TE-Ambidextrous Mouse (for both left- and right-handed gameplay)
Razer gaming products are always known for worth your money. Over the years, the brand has provided reliability to the gaming community. You will straight out like thr design, and it is definitely designed for esports tournaments, hence the TE, which stands for Tournament Edition. It allows upto 16,000 DPI and has customizable buttons. This is not a casual gaming mouse, so nothing about it is cheap, including the price.
7. VersionTECH Wired Gaming Mouse
If the RGB attribute is not avoidable, but you're on a tight budget, then VersionTECH Wired Gaming Mouse is your buddy for gaming. It provides 7 RGB colors, a unique design but Only 3,600 DPI. But if you're only an occasional gamer, there shouldn't be any problem. With its comprehensive design, anyone with big hands can use it comfortably for hours.
Conclusion
Gaming experience is personal and differs from person to person and from game to game. If you want to invest in a new gaming mouse, the first attribute you need to check is precision, followed by convenience, reliability, and finally, aesthetics. If you choose a new white gaming mouse, you will probably find that it is tough to find a mouse that is not gray or black. These white gaming mice are an excellent choice for gaming because they have all of the features you need: ergonomic design, incredible efficiency, and a low price. We hope that this list of models from the top brands will help you in your selection. Do share you feedback for the one you choose to use.