April 17, 2019 | No Comments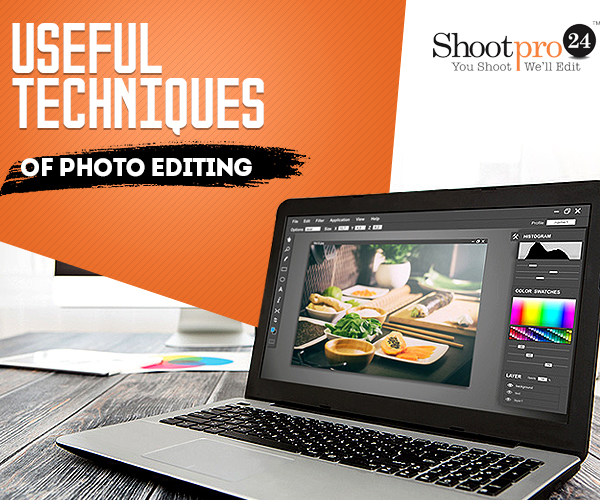 There are many photographers out there who find it very troublesome to carry on with their passions and do editing at the same time. This is just because photo editing is a wide sphere and there are lots of small tweakings involved that can make a significant difference in the pictures. It does not matter what kind of photography you are into, image editing needs to perfect in order to bring that attractive factor.
In the purview of the hassle and time spent on photo editing, a lot of the photographers opt for professional photo editing services and derive unmatched results. This is a wise way to save time for your passion without sacrificing the final touch that is going to make your photo stand out for the rest.
Have you ever wondered how much difference do you really find in an edited photo compared to a non-edited one? The difference is huge. You cannot deny but editing plays the main role in making your photos look cool and attractive. You might work day and night to get the perfect shot but your camera does not know how to make it flawless and soothing to the eyes. Editing can do that. Impeccable photo editing can do all the wonder that you expect in a good photograph.
Let us now learn about the techniques that can add a new level to your photographs:
Retouching
This is the most commonly used technique in photo editing. The purpose of this technique is to add a final touch to the photograph in order to remove the flaws in the subject or the model. Mostly used in model photography, wedding shoots, fashion photography, etc., this technique ensures that there is no visible flaw in the picture. Reputed wedding picture editing services use this technique to remove spots, blemishes, wrinkles, etc.
Image cut out
Mostly used in advertisement photography or other cases when you need to cut the subject out of the entire photo and place it in some other picture. This is a very common requirement of most photographers and in order to get that thing done, you can opt for a professional image editing service.
Masking
Image masking is somewhat same to image cut out but the former is used to separate minute elements from the images like hair. Image masking is heavily used in model photography where it is needed to separate the models' hair from the background.
Photo restoration
This is another highly sought photo editing service. Whenever you open your drawer or closet or an old album, you are sure to get some pictures that have been clicked years before. Very old pictures usually lose the shine and that is why you need to opt for professional photo editing service and get your old photo restored. Photo restoration effectively makes your old photo look like a new one or at least eliminates the signs of aging.
Conclusion
These are some of the basic techniques used by professionals to bring life to photographs. If you are looking for such image editing, you can opt for a professional image editing service and bring life to your raw files.
professional image editing service, professional photo editing services, wedding picture editing services